Graphics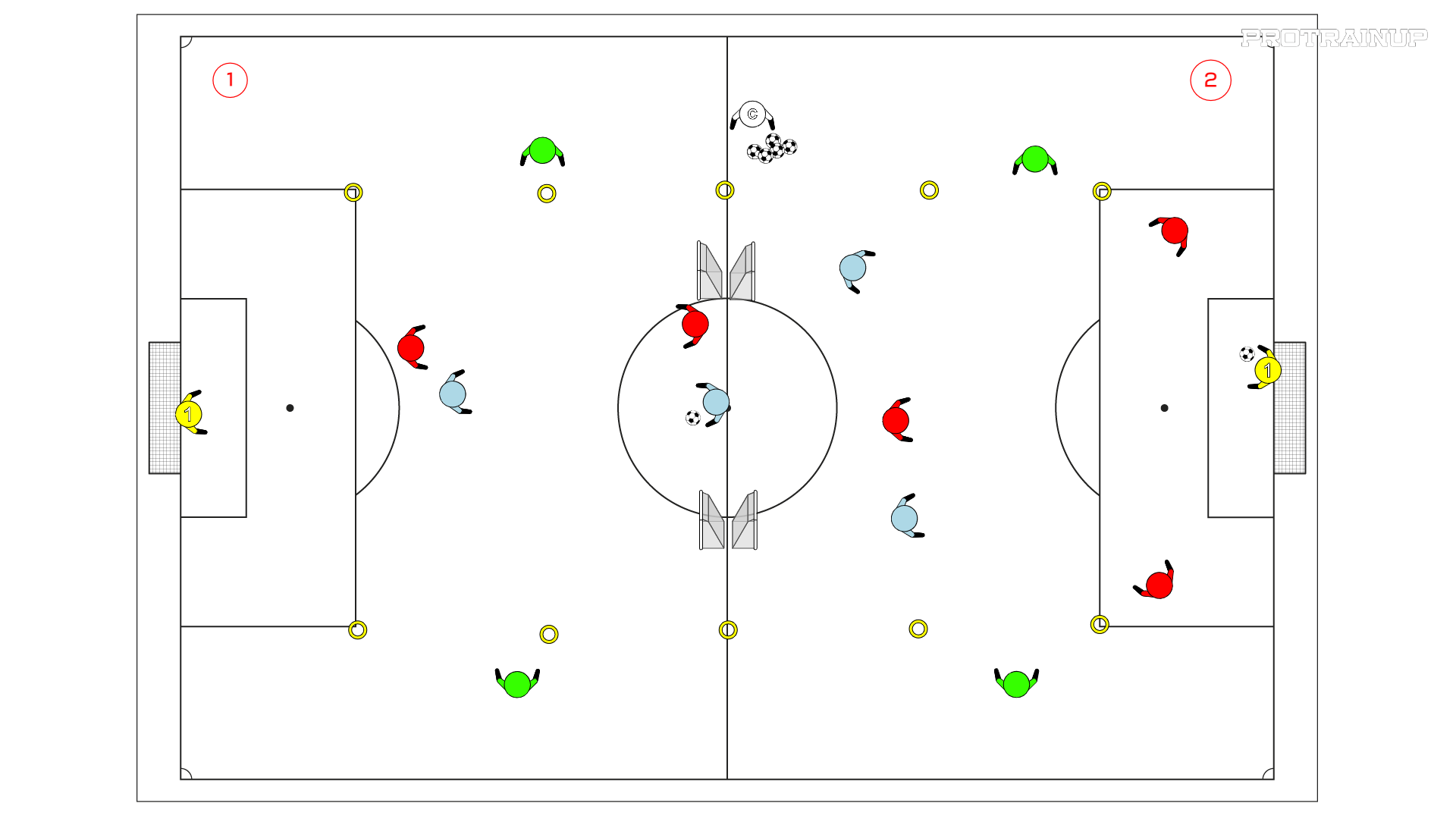 Exercise - Skill game - Counter attacks using 3 man chain
Skill game for counter attacking.
#1 blue team starts with the ball and attacks big goal using two winger so its 4v2. If red team wins the ball or keeper makes save, red team using wingers counters into small goals. Both teams can defend in all areas. One touch goal counts double
#2 Second version is red team plays out with 3 reds and keeper and tries to score into small goals. Blue team defends and if the can win the ball they counter attack into big goal using green wide players making 4v3.
Parameters of the exercise
Discipline of sport:

Football

Category:

Matys drills

Age category:

U11

U13

Time of exercise:

40 minutes

Number of repeats:

1 times

Break time:

0 seconds

Intensity range:

60 - 100 %

Tags:

3x1

3x2

counter attack

Equipment:

ND