Graphics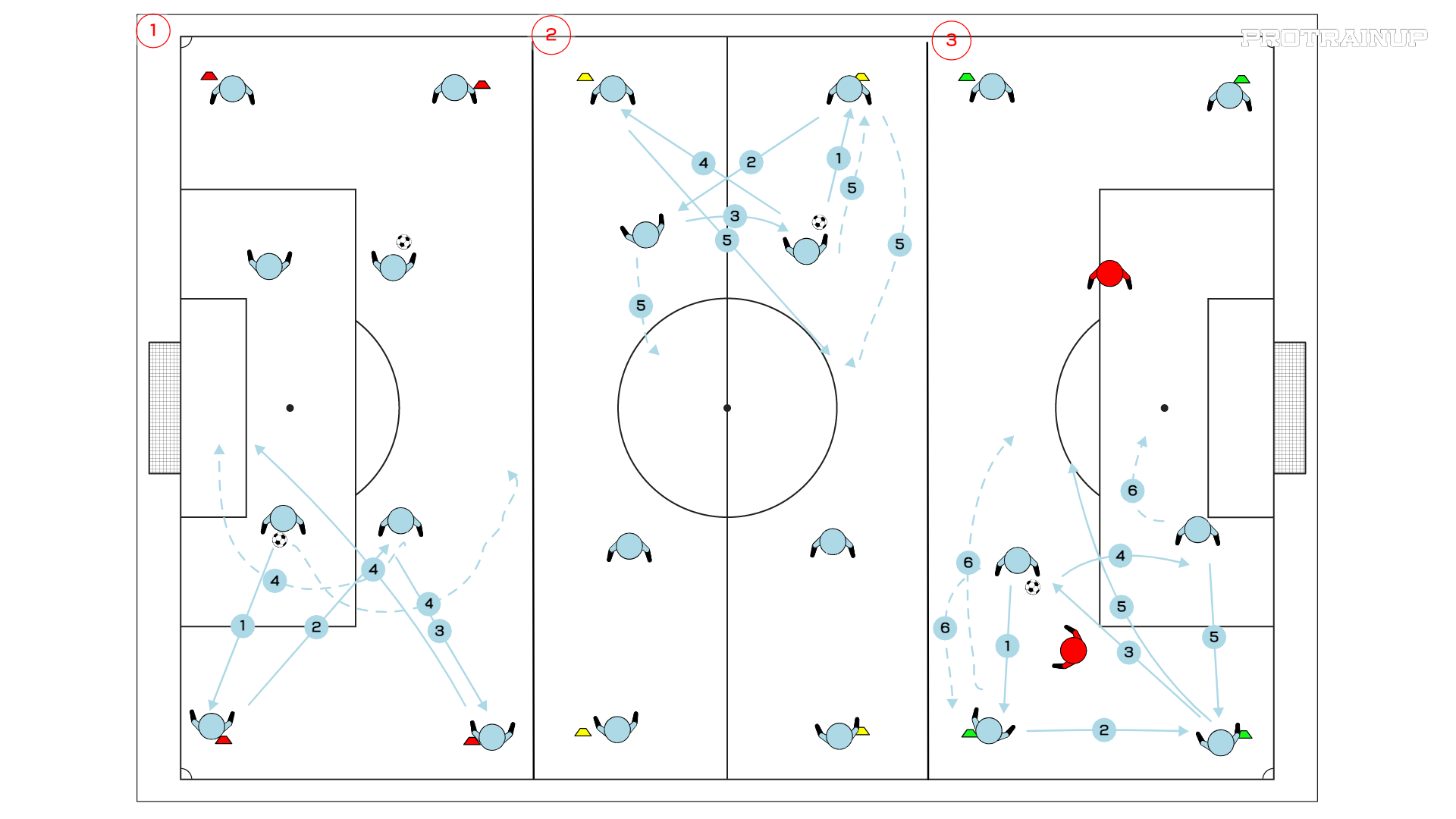 Exercise - Skill intro - Combinations in 2v2 and 3v3 situations
Intro to combos for 2v2 and 3v3. 3 versions of passing drill:
#1 - 2 pairs are working inside the grid passing the ball between each other and moving from one end to another. They must combine with end players, and perform switch of positions before receiving thru ball to go to other side.
#2 - Same as #1 but now switch of positions occurs between one of the inside and one outside players. 
#3 - combination of #1 and #2 but with defender on each end so now its only one pair working inside. 
Key points:
Ball speed
Body shape
Scanning
Timed runs to change positions
Weight on the thru ball
Parameters of the exercise
Discipline of sport:

Football

Category:

Matys drills

Age category:

U13

U9

Time of exercise:

25 minutes

Number of repeats:

1 times

Break time:

0 seconds

Intensity range:

40 - 90 %

Tags:

2x2

3x3

Passes and ball receptions

Equipment:

ND